Take the guesswork out of your septic tank with Septic Checker!
Would you like to know when to pump your septic tank? Let us show you how...
Septic tanks break down biodegradable solids, and allow the water to flow into the leach field. Over time, sludge develops on the bottom of the tank, and needs to be pumped out. Knowing when to pump your tank is the tricky part. How often to pump a septic tank depends on many things, such as the size of the tank, the size of the household, and what is put into the tank. With the Septic Checker, you can easily take a cross-section sample from the septic tank and view how much sludge, water and scum are present. If your tank is over 30% sludge + scum, it's time to have your tank pumped. By checking this yourself periodically, you will save money since you won't need to pump as often, and you can ensure you don't wait too long which can cause severe damage to your septic system.
Below is an illustration of how a septic tank works: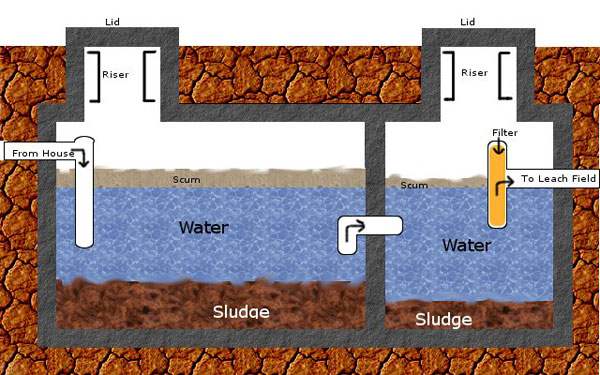 With the Septic Checker, all you have to do is remove it from its carrying case, screw the pieces together with the built-in unions, remove the cover off of the septic tank, and slowly extend the Septic Checker into the primary tank (inlet/house side). When you reach the bottom, you just pull the Septic Checker up about an inch, and pull on the cord until it is taught, and while keeping it taught, wrap the cord around the built-in cleat. This will pull the stopper to the end of the clear PVC pipe, which has been milled to perfectly fit the stopper, and keep it in place. Next, you simply pull the Septic Checker straight up, and view the cross-section sample of your septic tank. Not only does the milled end of the pipe provide an excellent water tight seal with the stopper, it is also shaped to cut easily through the sludge layer without disturbing it. The Septic Checker is marked in 1 foot increments, so you can easily see how much sludge, water and scum are present. If your tank has over 30% sludge + scum, it's time to have it pumped. The Septic Checker, including the cord, is impervious to the septic contents, so it is very easy to clean when you are done with a garden hose.
We offer 8 and 12 foot versions. For most people, the 8 foot version is sufficient, but for people with septic tanks that are deep and have a long riser to get to them, the 12 foot version is necessary. As a general rule of thumb, if you have a riser to your septic tank that is over 4 feet long, we recommend getting the 12 foot version. (The depth inside the septic tank is typically around 3 1/2 to 4 feet.)
Demonstration Video:


Septic Checker in its broken down form:

Septic Checker in its assembled form:

Stopper and milled end to provide good seal and easily cut through sludge: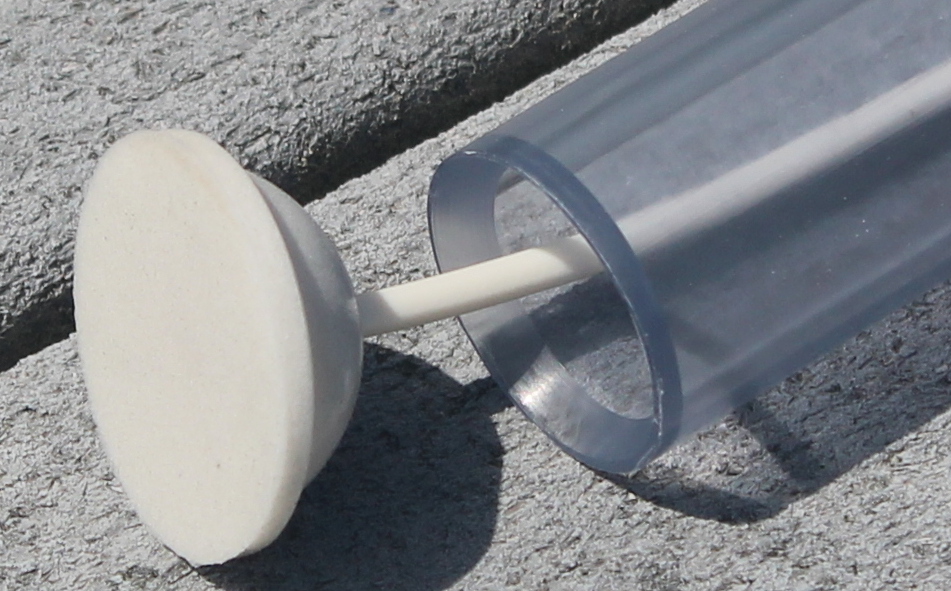 Septic Checker Case (approximately 36 inches long for 8' Septic Checker, or 50 inches long for 12' Septic Checker), easy to store and transport):

Features:
1 inch clear PVC pipe. Large to prevent getting clogged.
Milled end to both perfectly seal with the stopper and easily cut through the sludge.
Carrying case has holes in the bottom for drying.
Easy to store and transport.
1 foot sections marked for easy measurements.
Built-in cleat to hold cord when using.
&nbsp
Packing List:
Septic Checker Tool (Core Sampler, 8 or 12 Feet Long)
Quality Carrying/Storage Case With Metal Handle (optional)
Instruction &amp Safety Tips Sheet
&nbsp
Lifetime guarantee: &nbsp If your Septic Checker ever breaks due to any defect, we will fix or replace it for free.
Returns: &nbsp You can return the Septic Checker within 30 days as long as it has not been used. &nbsp No restocking fee.
FREE SHIPPING on orders over $25 within the United States!
Orders typically ship within 1 business day.
&nbsp
Let us help you save money by only pumping when your tank needs it! &nbsp Please enter your quantities below and then click the Buy Now button.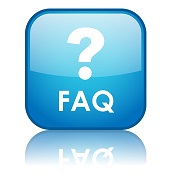 Contact Us:
Email: sccontact@septicchecker.com
---


Resalers may log in below by entering their username and password:
---
Resellers who would like to gain access to our reseller only prices, please visit our Reseller Signup Page.